Summit
Big technology companies tend to drive evolution of technology. Thus, big technology companies largely determine what products, solutions, technologies and tools are going to find their way to the industrial and consumer markets. Many products, to mention smart phones, incorporate solutions and technologies created by hi-tech startups and small technology firms. The presence of those small firms in the physical vicinity has been appreciated for long time by major international firms located in Silicon Valley and other major technology development centers all over the world.
Top executives from major international hi-tech firms from Europe and the USA responsible for innovation & technology and technology acquisition, as well as executives from international venture capital and investment firms, will talk about policies and practices of their firms regarding innovation, technology acquisition, funding for technology development, and tangible benefits their companies derive from the activities of hi-tech startups and small technology firms.
The Summit will offer a unique insight into policies and practices of the hi-tech industry leaders with respect to innovation, technology acquisition and funding of technology development. The presentations will be in the context of innovation ecosystems essential to the success of hi-tech startups.
This is the first ever gathering in Central Europe of hi-tech industry leaders . Not to be missed!
Summit is recommended to:
management of international technology firms with operation in Poland
management of hi-tech startups
persons responsible for technology development and transfer
local and central government authorities
researches/students planning commercialization of their results through startups or direct commercialization
academic institution units involved in commercialization (Technology Transfer Centers), as well as the management of Technology Parks and hi-tech firms operating there
Organisers:
AGH University of Science and Technology in Krakow
Innovation 4.0 Institute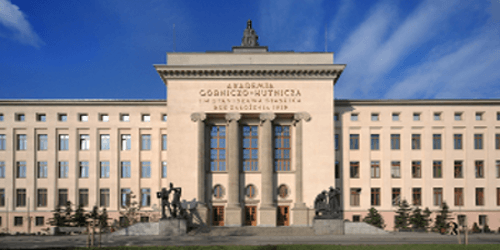 AGH University of Science and Technology in Krakow
10 Maj 2017, 09:00 – 17:30
Aula główna, pawilon A0
Al. Mickiewicza 30, Kraków 30-059